A MEANING OF THE CHARISM OF BLESSED ALPHONSE MARIE EPPINGER TODAY
Every charism is a gift of the Holy Spirit, a gift of grace of God in His plane of salvation and love. It never loses its meaning, always works and is active through people, who are open to His graces. The life of Blessed Alphonse Marie is a witness to the work of the Holy Spirit. He performs wonders in the hearts of those who are open to His love. Their example is a challenge for us to abandon ourselves completely to the Lord and to preach His gospel to the people of our time. As they were, we are also called to trust fully in the redemptive God's love and to walk in the footsteps of Jesus Christ.
During the ceremony of the beatification of our Foundress, the representative of Pope Francis, Cardinal Angelo Becciu, said these words, "Today is very important to witness to the authentic Christian love, not as an abstract thought, but as a concrete help to people around us, especially the sick and the weak, who are Christ's Body. This reminds us of what Holy Father, Pope Francis, said, "A love which does not acknowledge that Jesus came in the flesh is not the love with which God commands us. God sent His Son, who became Incarnate and made a life like us. Because of this we must love as Jesus loved; love as Jesus taught us; love, following Jesus' example; love, walking along the path of Jesus. Thus, the path of Jesus gives life" (Morning meditation in the Chapel of the Dominus Sanctae Marthae, on November 11, 2016).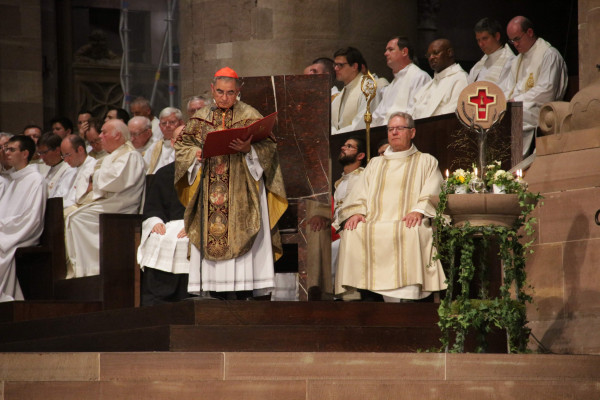 Blessed Alphonse Marie Eppinger, throughout her whole life, witnessed by acts and words that Jesus did not come only to talk about the love of His Father, but He embodied His immense mercy by curing those whom He met. Mother Alphonse Marie knew Jesus' wounds in the poor and needy humankind and she became for them the instrument of God's merciful love. The experience of our Blessed Foundress, whom the Church acknowledges as an example of following Christ, inspires us to love people we meet and become the instrument of God's merciful love for them.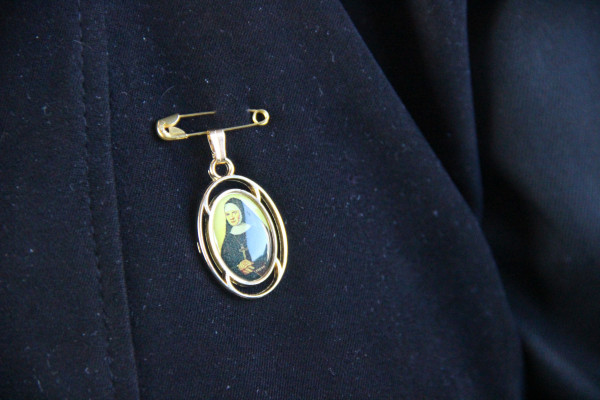 "O my Jesus, remain always with me."
Blessed Alphonse Marie
"Everything we do shall be a constant prayer."
Blessed Alphonse Marie
We celebrate this ceremony of the beatification in a city, which is, in a certain meaning, the heart of Europe, because here the basic institutions of the European Union are located. From here an urgent call rises to the whole European continent, which is increasingly being tested by egoism – be only for myself. And here is the call of Blessed Alphonse Marie, a brave and strong woman, with her witness to the outstanding Christian life. She calls all Europeans to have an open heart and to be witnesses to effective and unconditional love, which is ready to be open to those who are in need – the weak, shipwrecked, rejected, sick, those who have to flee war, violence, and persecution."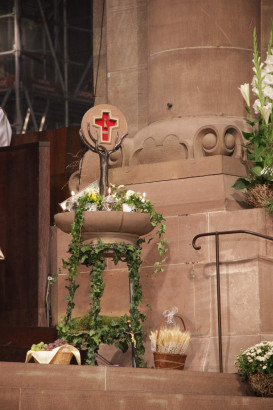 All these thoughts can be stimuli for us to be sensitive to what God expects of us, so that we can live the charism in His Spirit today.